Conferences are back with a BANG!
As we begin to close out this year, we think it is important to reflect on how much things have changed. We have learned how to not just live in this 'new normal', but to grow and adapt to the challenges it provided. With this determination and perseverance, EPIC was able to put on the homecoming of conferences for our industry; LendConnect! These events and relationships are what keep this industry alive and thriving!
This EPIC Spotlight covers our recent Conference highlights, and updates EPIC Loan Management Systems has successfully launched.
As you may know, we held our LendConnect conference September 21-23, 2021, and it was a resounding success! We had the pleasure and honor of bringing our industry together again for the first time in the past eighteen (18) months, and it was certainly one for the books!
Having the opportunity to bring together various aspects of our industry under the luxurious roof of the Margaritaville Hollywood Resort was something we have been looking forward to doing for a very long time. Seeing the EPIC booth, having open, in-person discussions with potential clients, networking with new opportunities, and even catching up with old friends!
You can't beat conferences and trade shows in this industry!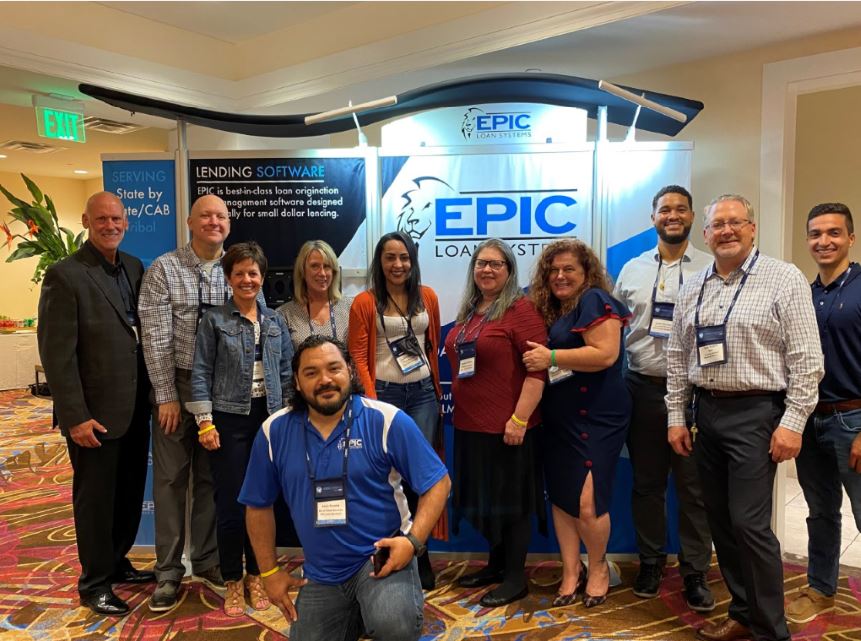 Shortly after LendConnect, EPIC went to Dallas to attend Lend360, where we had the pleasure of showcasing our booth, and speaking during Lend360. Our general manager, Joe Fitzpatrick, was a panelist at Lend360, where he discussed in detail the Loan Life Cycle: Strategic Optimization to Impact your Bottom Line.

EPIC Loan Systems has released 7.80!
This EPIC release contains important updates to payment functionality, internal processes and API features. Some of the main highlights are in our LMS and in our API Features.
LMS:
Store Configurations | Default | Collections Settings | Label Change (Break Regular Payment Plan)
Break Collection Payment Plan | Consecutive Count | Return Reasons
Break Collection Payment Plan | Maximum Allowed Missed Payments
Break Collection Payment Plan | Missed Payments & Consecutive Count | Configuration Settings
API
API | Express Application | Set default Effective
API | Express Application validations
API | Express Application | Create new Express Application
Contact one of EPIC's Client Service Specialists for more info!
EPIC Partner Spotlight: CleverIdeas
Cleverideas has integrated their omni-channel contact center solution called uContact with EPIC Loan Systems to help lenders provide the best customer experience and increase revenue. With proven results, lenders can increase originations and improve their collections by using multiple communication channels from a simple web interface. They have optimized their Contact Center worldwide with multiple success stories providing cost effective solutions that are better than their competition.

Contact Mauricio Coronel today to learn how Cleverideas can contribute to the growth of your company.
Email: ma******@cl*********.mx
You can be sure that your LMS will continue to adapt to address the needs of our clients. EPIC will be here to support the needs of each individual client whether online or storefront. We continue to develop and invest in advancing our capabilities through the ongoing releases of enhancements, new integrations, topical webinars with industry subject matter experts and value-add partners.