12-15-2021 EPIC Spotlight
Looking Back on the Year That Was 2021
They say time flies when you're having fun. Then 2021 must have been fun because it was certainly a year that flew by. As we look back on what was 2021, we will recall it as the year we began recovery from the grips of the pandemic. Businesses reopened throughout many parts of the country, people went back to work and we began down the path to normalcy.
In-person business conferences made a comeback and EPIC participated heartily with the return of LendConnect in September. To say it was a complete success would be an understatement. It's never felt so good to reconnect with colleagues, vendors, and our friends in the industry.
Most importantly, we've seen a significant increase in transactions and loan originations compared to last year. Consumer demand is returning as the public is venturing back to work, school and their daily routines.
One thing that has not changed during 2021 is EPIC's ongoing commitment to the lending industry. We continue to listen to our clients by providing key updates/functionality and integrating the latest fintech solutions through our partners and vendors. We are looking forward to delivering more enhancements to our platform as we roll into 2022.
Finally, we believe in consistent communications. The EPIC SPOTLIGHT is one example of how we stay in touch with the EPIC family. We plan to continue with regular updates to let you know the latest and greatest that's going on within our organization and how that benefits you as our customer's, partners and the industry as a whole!

LendConnect Webinar: Best Practices for Lenders to Improve the Customer Experience
When: January 19, 2022, 2:00 PM EST / 11:00 AM PST
Where: Registration is now open!
Click Here to register
Panelists:
Mauricio Coronel, CEO of Clever Ideas
Victor Ramirez, Operations Manager of Clever Ideas
Mauricio is CEO of a recently integrated partner, Clever Ideas that provides an omni-channel contact center solution called uContact with EPIC Loan Systems to help lenders provide the best customer experience and increase revenue. Mauricio will be sharing topics such as:
– Bridging Consumer & Lender Needs
– Best Practices to improve the customer experience
– What's available to put to work for you at Clever Ideas
Check out our other valuable Webinar Series editions here.
Planning for LendConnect 2022
The luster still has not worn off from this past LendConnect Conference, but we're already hard at work planning for next year's. While the date is still not final as we work out the final details, we will update you as soon as possible when the date and location is finalized.
Partner Spotlight – Solutions by Text
Solutions by Text was formed in 2008 to streamline client communication and leverage the power of SMS to create advanced business solutions in the mobile space.
Their approach is proven and effective and it is implemented consistently for every client, whether big or small. SBT provides sound advice and strategies for success based on hard data and years of experience. See how you can leverage real-time SMS responses to reduce your costs, improve your collections and increase your earnings.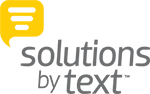 Happy Holidays from EPIC
EPIC Loan Systems would like to take this opportunity to thank each and everyone of our customers for their continued trust and reliance on our products!
We recognize the responsibility that comes with the role we play as an integral part of your business. Our success is based entirely on your success and that will continue to be our driving motivation to bring you the best LMS in the industry!
We wish each of you and yours the happiest of holidays and best wishes for the New Year!

EPIC Loan Systems is a wholly owned subsidiary of Constellation Software Inc. For more information about EPIC's products and services, contact us today at (877) 305-3742 or in**@ep*************.com.
EPIC Loan Systems | 1200 SW 145th Ave, Ste 301 | Pembroke Pines, FL 33027