8-3-2021 EPIC Spotlight
Registration is Now Open for LendConnect 2021!!
This summer, unlike last year's, seems much more normal in that offices are beginning to reopen across the country, schools expect to be back to in-person learning in a few weeks, conferences are planned for the second half of the year, like LendConnect and businesses seemed to be rebounding despite supply chain challenges. It's been an interesting year to say the least!
The demand for small dollar lending should see an uptick due to current economic conditions. Inflation is on the rise as the U.S. is seeing the largest consumer price increase year-over-year since 2008. As consumers are squeezed by higher prices for gas, food and other daily expenses, demand for short term cash solutions will undoubtedly increase. With this opportunity will also come increased risk. Underwriting and collections processes will need to be tight to compensate.
You can be sure that your LMS will continue to adapt to address the needs of our clients. EPIC will be here to support the needs of each individual client whether online or storefront. We continue to develop and invest in advancing our capabilities through the ongoing releases of enhancements, new integrations, topical webinars with industry subject matter experts and value-add partners. Not to mention the return of our popular LendConnect Conference this year!
Read all about it in this edition!
LendConnect 2021 Webinar: Thriving Partnerships Help Lenders Succeed
As EPIC Loan Systems gears up for its LendConnect conference next month, EPIC is planning for its next periodic webinar. Join us Wednesday, August 25th, 2021 at 2pm ET to stay connected and share timely industry information and lessons learned.
Register today for this upcoming webinar focusing on ways we can all thrive together through our partnerships. We will discuss the importance of helping lenders improve the customer experience so we all succeed.
When: August 25, 2021, 2:00 PM ET
Host: Trish Ward, Director of Sales, EPIC Loan Systems
Presenters: Tim Shields, Managing Director, Clear Nexus Incorporated
Chris Rief, Vice President, Operations, Clear Nexus Incorporated
Check out our other valuable Webinar Series editions here.

With less than two months to go, we can hardly contain our excitement! It's been far too long since we've been able to bring the lending community together for an in-person conference! We so look forward to seeing so many of our friends and associates, whether lenders, vendors or strategic partners it will be like a family reunion! That said, you don't want to be late to register! We are tracking ahead of previous years' bookings, and we expect a record turnout, so don't delay.
Put Your Brand In Front of Industry Leaders – Secure Your Sponsorship
Use this long-awaited opportunity to connect your brand, products/services and key personnel with the EPIC family of Users, Partners and Vendors.
Don't wait as several key sponsorship spots have already been taken.
If you would like to secure a sponsorship for this year's LendConnect conference, please contact Tim Valdez at tv*****@ep*************.com and/or (877)305-3742 ext. 5530.
LendConnect 2021 Keynote Speaker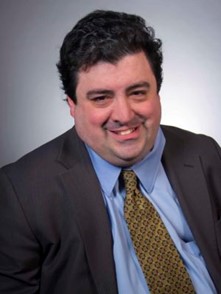 As senior fellow at the Competitive Enterprise Institute, Berlau's work focuses on how public policy affects access to capital, entrepreneurship, and investments made by the public and business community alike. In recent years, he has studied the consequences of financial reform efforts passed by Congress like the Sarbanes-Oxley Act, the government's response to the 2008 financial crisis, including the Dodd-Frank Act, and the placement of Fannie Mae and Freddie Mac into conservatorship. Berlau is no stranger to the media world. Berlau is an award-winning financial and political journalist.
Besides being a contributing writer for Forbes magazine, he has also been published and cited in The Wall Street Journal, The New York Times, The Washington Post, Financial Times, Bloomberg News, The Atlantic, Politico, Daily Caller, Washington Examiner, Investor's Business Daily, National Journal, National Review, American Spectator, Reason Magazine, and more. He is a frequent guest on radio and television programs, including CNBC's "The Call," "Power Lunch" and "Closing Bell," Fox News' "Fox & Friends" and "Your World with Neil Cavuto," and Fox Business' "Cavuto."
Berlau has testified on the impact of financial regulation before the House Committee on Financial Services and the House Committee on Energy and Commerce. A recognized expert on the phenomenon of crowdfunding, Berlau has spoken at prominent conferences such as South by Southwest Interactive in Austin, Money 20/20 in Las Vegas, the FinTech Global Expo in San Diego, the CFGE Crowdfund Banking and Lending Summit in San Francisco and the Crowdfund Intermediary Regulatory Advocates (CFIRA) Summit in Washington, D.C. He is also author of the widely cited paper "Declaration of Crowdfunding Independence: Finance of the People, by the People, and for the People."
Don't miss your chance to hear John Berlau's thoughts on where the industry is headed. Just one of the many reasons to register for LendConnect.
LENDCONNECT SPONSOR SPOTLIGHT
Dot818 is a unique advertising and marketing company that leverages many aspects of today's digital media technology to achieve results for its clients. Their people, technology platform, networking among advertisers & publishers and their experience in the consumer lending space make them a great partner to join the EPIC family.
Some real advantages of working with Dot818 include:
Fast onboarding with no startup fees
Dedicated account manager
Long history of Customer Satisfaction
Experienced Support Team
Smart data intelligence tools
– Real time data acquisition for timely information
– Browser based dashboard to monitor KPIs
– Complete advertising platform with customizable features
Dot818 is one of our headline sponsors for this year's LendConnect and is preparing to throw the biggest party of the year on Wednesday, September 22, 2021!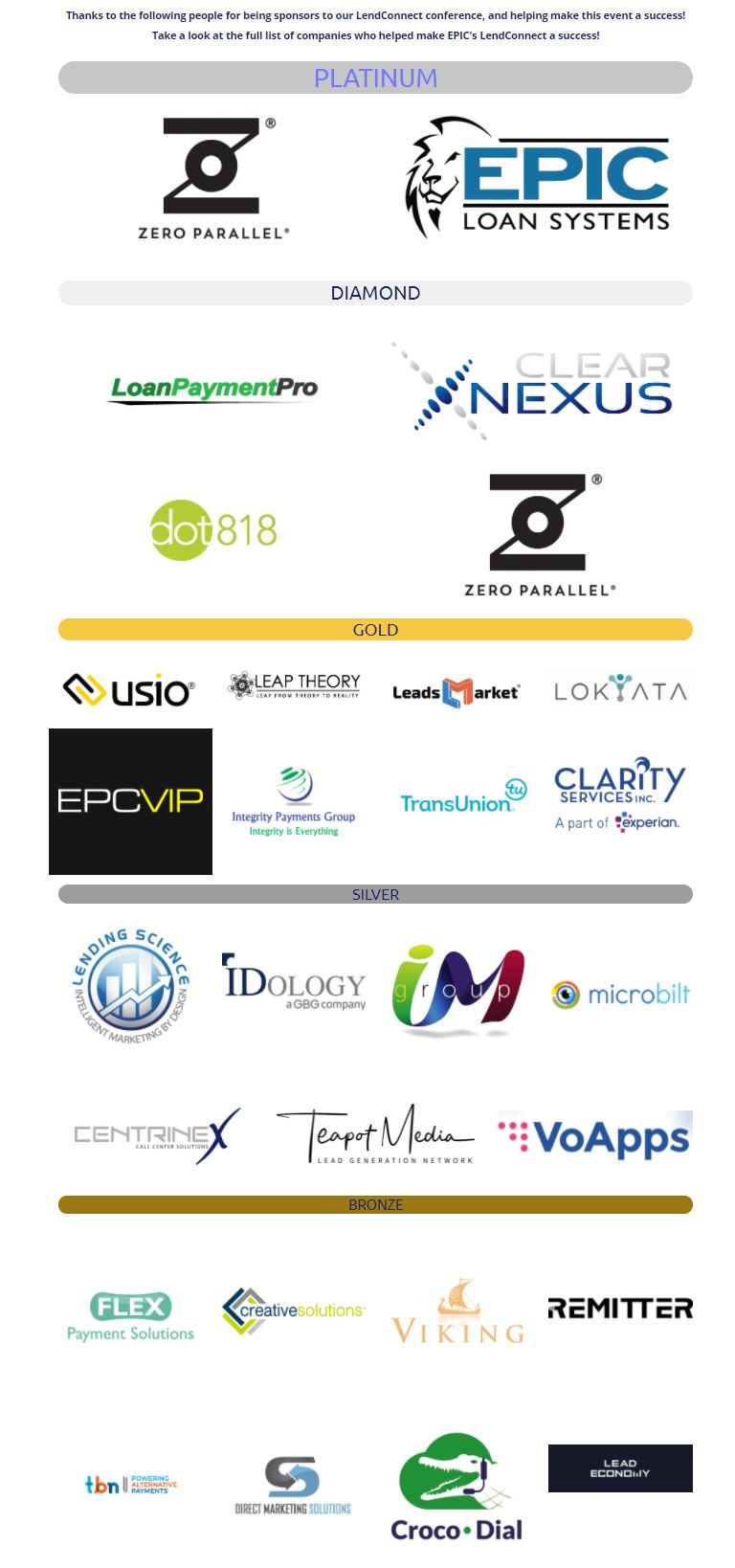 "All of us at EPIC Loan Systems look forward to continuing to solve the challenges of our industry for the benefit of our Lender Clients and their valuable customers. We are committed to not only deliver the best LMS on the market, but to be a valuable partner in your business with resources, experience and ideas that will continue to advance the objectives of the small dollar lending industry."
– Joe Fitzpatrick, General Manager